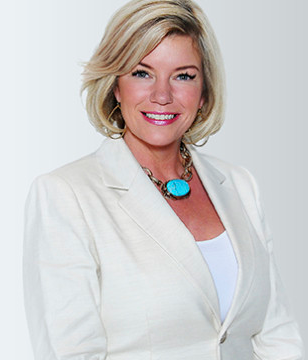 MG Media is friendly, results-driven and affordable advertising agency that specializes in marketing dental services. Our experience in advertising via radio placement is impeccable. Your goals are our main focus and our only business is to increase your new patient flow.
MG Media was founded in 2003 and we have over a decade of successful, results driven experience in this specialized field. We have worked with countless dental practices throughout the United States and continue to provide the most comprehensive, attentive service to our family of practices.
Melissa has refined her knowledge of dental procedures by working with some of the most "productive" dentists in the nation. Prior to founding MG Media, Melissa worked as an account executive for several of the largest firms in the media business. Melissa knows first hand what it's like to be on the other side of the negotiating table, and she is passionate about getting great results for you and your team. From the very first phone call with Melissa, you will experience a warm, caring, and personable individual who will represent your best interests and help you with the best rates, the best frequency, and the best scripts for your radio marketing efforts."
We believe in marketing the specialty services YOU want to provide in your practice. Whether it is Dental Sleep Medicine, Implants, Cosmetics, Ortho, Sedation, or TMJ/TMD, we are all about the return on your investment (ROI). Let us complete a complimentary Demographic Market Analysis for your practice and make the appropriate recommendations for your area.
Our services always recommend tracking numbers to measure both response and ROI. We will periodically listen to phone calls to make sure they are being handled correctly and provide feedback for you and your team. If you have the wrong people answering your phone, no amount of marketing can make up for improperly handled phone calls. Let us make sure you are getting the best possible results!